Paneer (Cottage Cheese) Vegetable Gold Coin
A light and totally melt-in-your-mouth snack…where you can't just stop at one !
Ingredients
1 cup boiled and mashed potatoes
1/2 cup boiled and mashed cauliflower
1 cup paneer /cottage cheese
1 finely chopped onion
1 tsp green chilli-garlic-coriander leaves paste
1 tsp chaat masala
1/2 tsp red chilli powder
1/2 tsp garam masala powder
1/2 tsp coriander-cumin powder
1/2 tsp haldi / turmeric powder
1/2 tsp hing / asafoetia
3-4 slices of plain bread
1 tbsp chopped coriander leaves
oil for frying
salt to taste
Instructions
Mix add the above ingredients well.
Shape into small coin-shaoed balls.
Heat oil and deep fry till golden all over.
Remove from heat and serve hot.
Note :Tastes best with tomato ketchup or mint chutney.
Servings :

8 people

Ready in :

25 Minutes

Recipe Type : Snacks/ Fast Food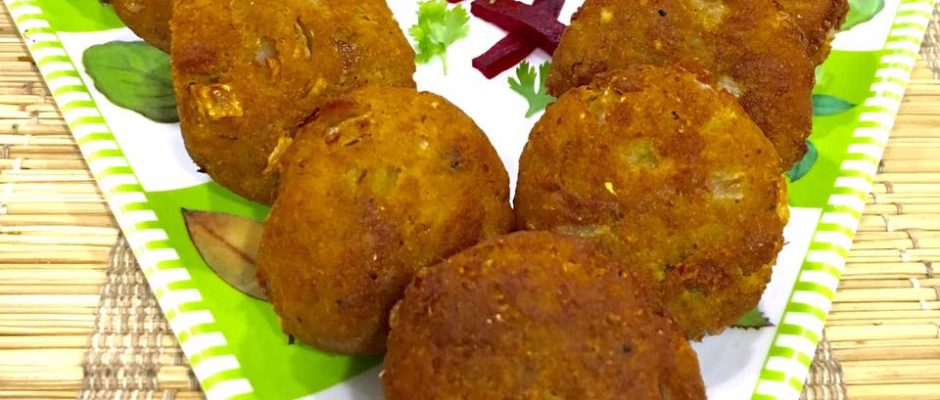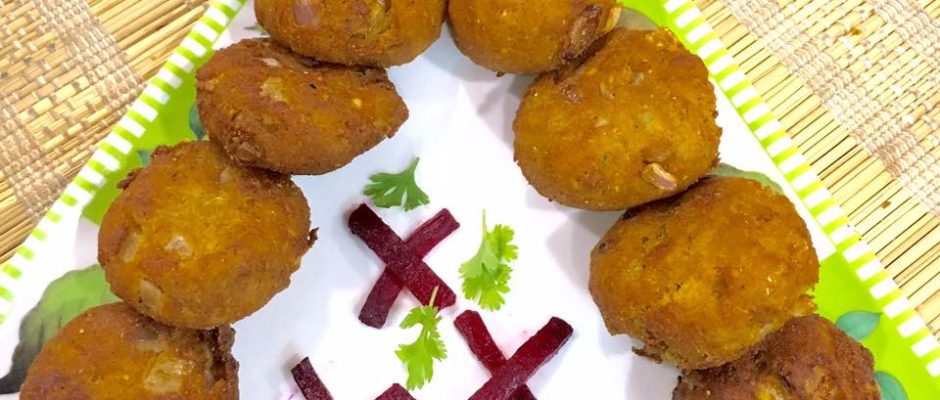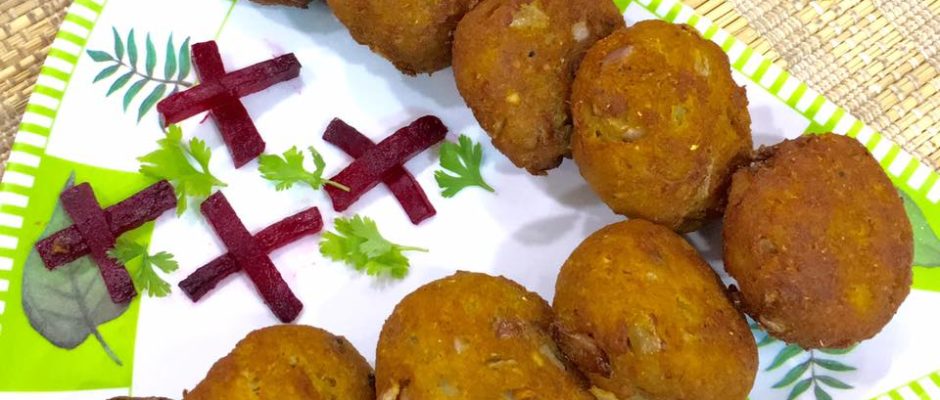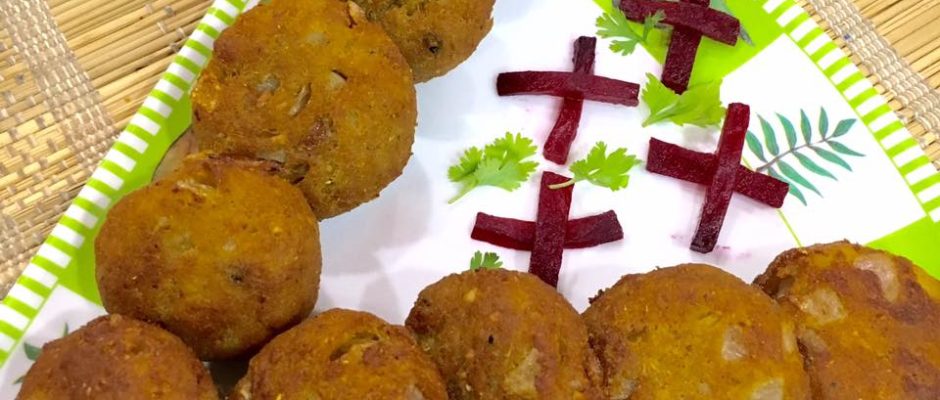 About Chef
Author
I believe that food should look as good as it tastes, and vice-versa. Maybe this is because I am an artist and an advertising professional too! But my first brush ...
Read more about this chef..
Related Recipes
Recipe Types
Recent Recipes
Popular Recipes