Paneer Mutter Bhurjee / Cottage Cheese with Peas
Perfect for a rainy-day meal, this relatively quick recipe doesn't require a lot of effort, but tastes super yummy!
Ingredients
2cups paneer / cottage cheese minced
1 cup steamed green peas
1 finely chopped onion
1 finely chopped tomato
2 tsp ginger-green chilli paste
1 ½ tsp red chilli powder
½ tsp haldi / turmeric powder
½ tsp hing asafoetida
½ tsp garam masala powder
1 tsp dhania-jeera / coriander-cumin powder
2 tsp oil
Salt to taste
Coriander leaves for garnishing
Instructions
Heat oil. Add ginger-garlic paste and onion. Saute till brown.
Add the tomatoes, peas and all the powders. Stir for 5 minutes.
Add the paneer mince/ cottage cheese.
Add salt to taste. Cover and cook for 5-7 minutes, while stirring in between.
Garnish with chopped coriander leaves and serve hot.
Note :This dish goes best with plain paranthas, rotis or phulkas / Indian flatbreads.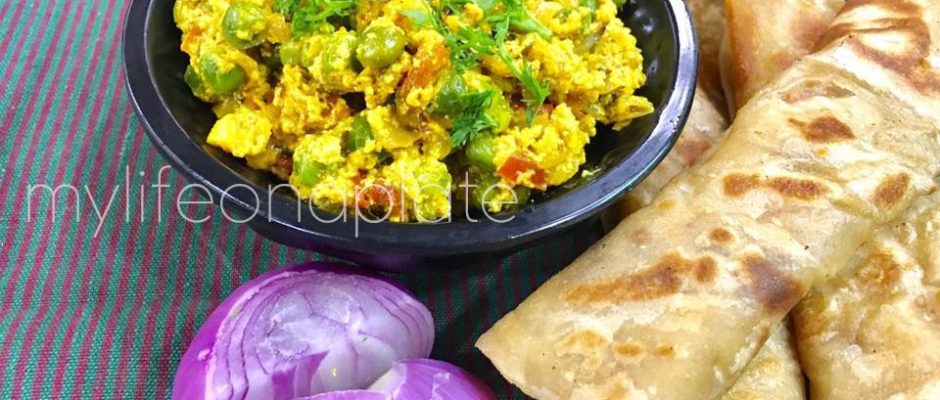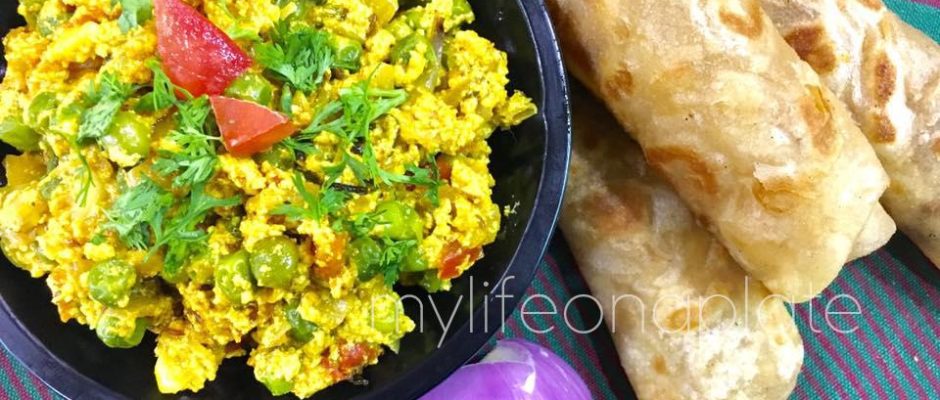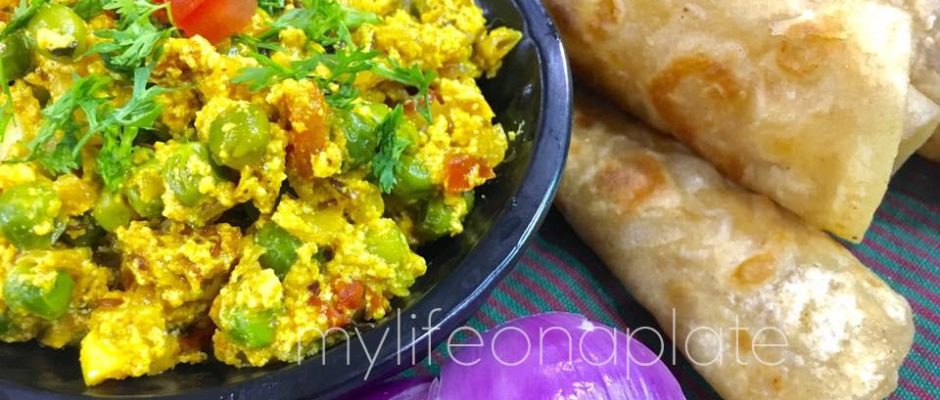 About Chef
Author
I believe that food should look as good as it tastes, and vice-versa. Maybe this is because I am an artist and an advertising professional too! But my first brush ...
Read more about this chef..
Related Recipes
Recipe Types
Recent Recipes
Popular Recipes