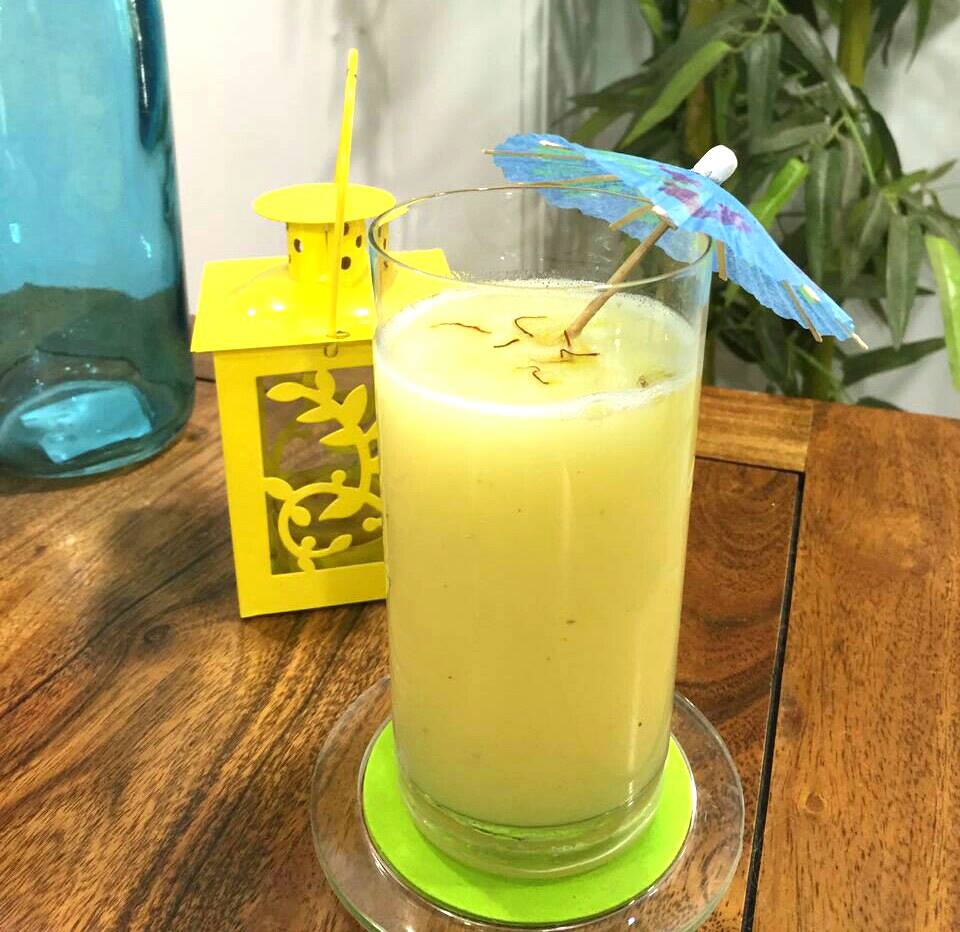 Mango Magic / KairiPanha
Ingredients
1 big raw (green) mango cut into pieces
1 1/2 cup sugar
1/2 tsp. cardamom powder
a few strands of saffron/ kesar
1 ltr water
A pinch of salt
Instructions
Boil the mango pieces.
In a vessel heat the mango pulp, sugar, cardamom powder, saffron together in 1 litre water, till the sugar melts completely.
Let the mixture cool.
Blend in a mixie and add a pinch of salt.
Chill in the refrigerator and serve cold.
Adjust the water according to the thickness required before serving.
Note :Serve with a spring of mint or a dash of black pepper powder on top.
Servings :

4 people

Ready in :

35 Minutes

Recipe Type : Drinks/Soups
About Chef
Author
I believe that food should look as good as it tastes, and vice-versa. Maybe this is because I am an artist and an advertising professional too! But my first brush ...
Read more about this chef..
Related Recipes
Recipe Types
Recent Recipes
Popular Recipes